A pair of adorable baby jaguars have been born at a wildlife park but couldn't look more different – because one is all black.
The twin big cats were born at Wingham Wildlife Park earlier this month to their mother Luna.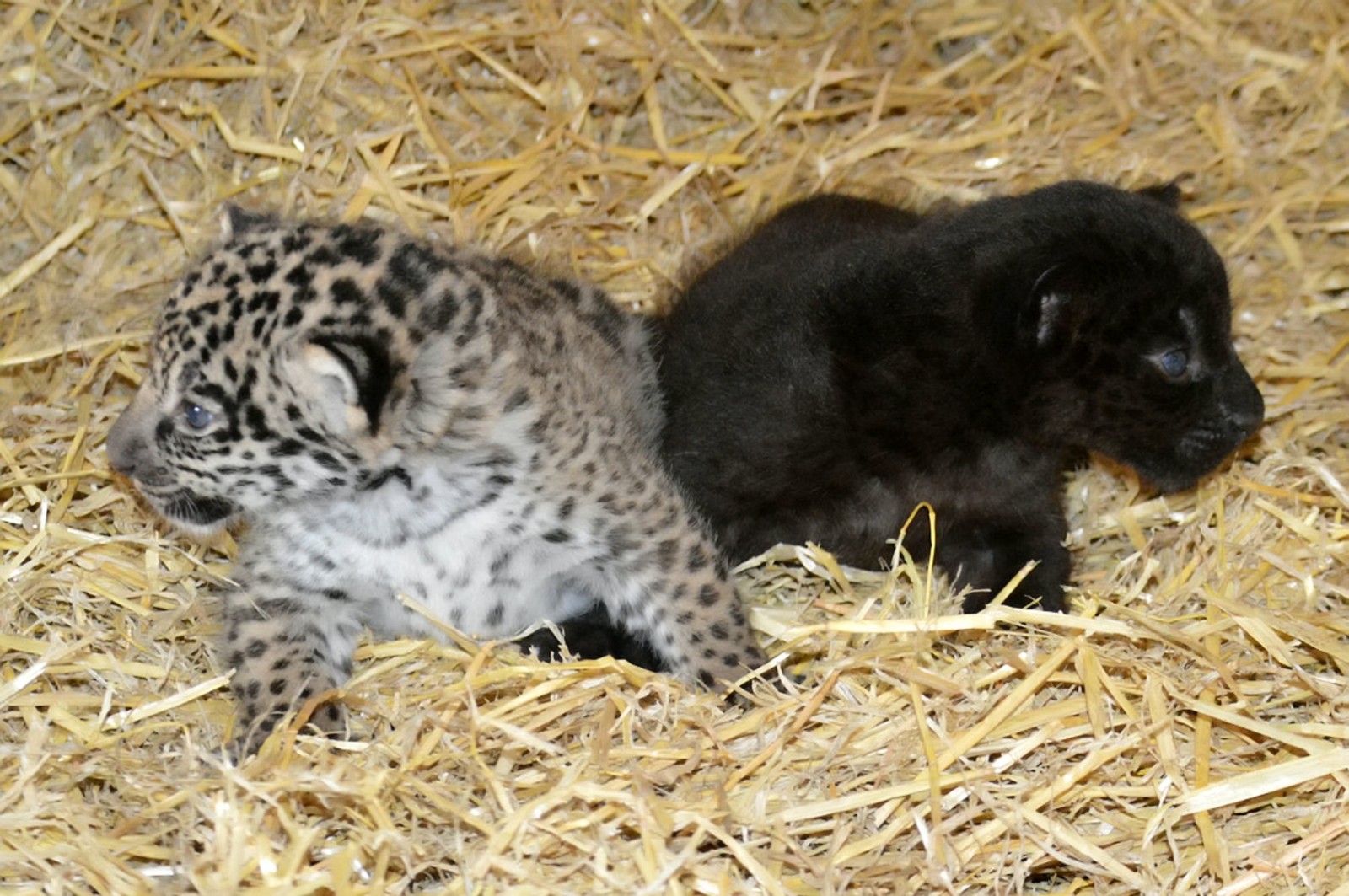 According to keepers at the park in Canterbury, Kent, the black jaguar cub is the same colour as her mother, while the male, yellow-spotted cub takes after their father, Loki.
It is the second time Luna has given birth at the park after previously having the twins' older sister Poppy.
Luke Binskin, the head of the carnivore section at the park, said during the pregnancy no-one was expecting twins.
He said: "When Luna had Poppy she was quite big so we were expecting twins that time, whereas this time she looked the same size as before, if not smaller, so it was a really nice surprise for all of us to get twins.
"It is nice when they have twins to have one of each colour, although it does cause a bit of confusion for people who often think that we have one jaguar and one leopard."
The new cubs have been seen enjoying the park and have been out of their enclosures despite it being the middle of winter.
Owner of Wingham Wildlife Park, Tony Binskin, said: "It was something we never would have expected at this time of year, and we've had to keep an eye on her to make sure the baby didn't get cold.
"However, it's a true testament as to how mild this winter has been so far."
The twins were born in the early hours of December 4 and since then visitors have been able to catch a glimpse of the cubs from the windows inside their sleeping quarters.
Keepers also say the pair, who will be named in the New Year, are likely to make more public appearances in the coming weeks.
Tony added: "It is always really important to give mum a couple of weeks of breathing space, but today she looked comfortable enough for us to take a closer look at the cubs while she enjoyed an alfresco breakfast.
"She is now and always has been very comfortable with us handling her babies when she's outdoors, which makes keeping a close eye on them much easier.
"They will now be weighed regularly and in a few weeks will be getting their vaccinations."