Britain's 'biggest love rat' who conned single women out of £2M is back behind bars after two years on the run – funded by scamming £50,000 out of three new victims.
Serial conman John Keady funded his luxury lifestyle for 20 years by fleecing scores of victims he met online all over the world with a string of outrageous lies.
Cops described him as a having a "a PhD in deception" and say he left his victims heartbroken and riddled with debt.
The 49-year-old cheat used several aliases and oozed wealth – he wore designer clothes, kept a BMW outside his home, showed girlfriends round multi-million-pound homes and jetted all over the world.
But he was exposed and locked up for five years and three months in 2010 after it emerged his clothes were bought with stolen cash, his car had no engine and he was only in the flash houses for viewings arranged with estate agents.
He admitted fraud, theft and deception to the tune of £80,000 at Truro Crown Court – but police feel that only "scratched the surface".
The lying lothario was released early on licence in September – but vanished after he began targetting unsuspecting love interests just weeks later.
And after a nationwide manhunt cops have confirmed the fugitive fraudster has been caught and sent straight back to prison to serve the rest of his sentence.
He had remarried under a new name Dr Jonathan Johns.
One victim said: "I'm relieved to hear that Keady has been recaptured.
"He's destroyed so many people's lives and conned so many times, he needs to be off the streets so women are protected from him."
Police believe Keady has spent more than two decades posing as a wealthy businessman and using dating websites to target vulnerable women, then vanishing with thousands after a whirlwind romance with each.
He stole some of his victim's identities to take out huge loans – and told others elaborate lies to get his hands on their cash.
He even siphoned off his elderly widow mother's life savings, leaving her hounded by debt collectors.
It is now understood that police are now looking into fresh claims against him amid fears dozens of further victims have yet to be discovered.
Detectives described him a "professional liar" as they conceded that the 19 charges brought against him barely scratched the surface of what a judge branded his "campaign of deceit".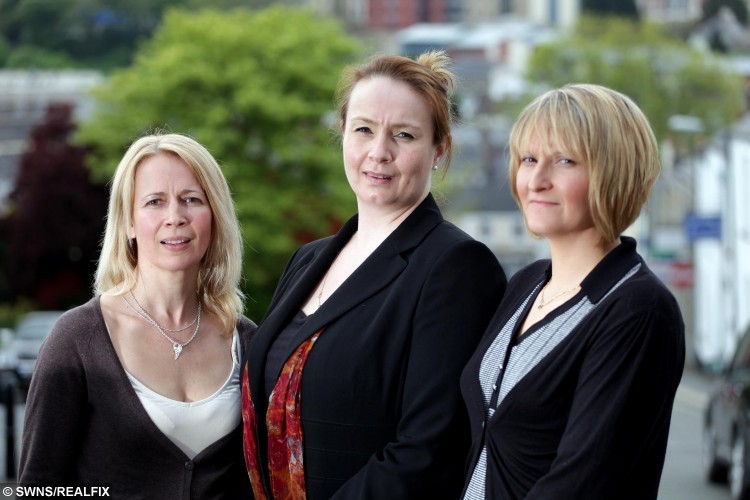 The love rat is suspected by police of scamming up to £2M since he first turned to crime as a teenager.
Keady was released from prison early on licence but conned his next victim out of £20,000 within weeks of walking free.
He was recalled to serve the rest of his term in November 2013 after being linked to two new fraud offences.
But he disappeared from his West Sussex flat leaving two other women £33,000 out of pocket.
A UK-wide police hunt was launched and in September last year police thought he had been spotted in a London bar – sporting a full beard and speaking with a thick Eastern European accent – in what turned out to be a false lead.
He evaded capture until last month, when he was discovered living in Hampshire, and running a photography business.
A spokesman for Sussex Police said: "A man wanted on recall to prison has now been arrested.
"John Keady, 49, was wanted for recall to prison after being accused of stealing tens of thousands of pounds.
"Keady, from East Preston, was arrested in the Lymington area of Hampshire on October 11."
He is believed to have been caught out after becoming part of the sailing scene in the seaside town.
One source said: "He had ingratiated himself on the yacht club scene in Lymington, befriended a number of local people and set up what to all intents and purposes appeared to be a perfectly plausible local business."
During his lengthy campaign of deceit, he had used a litany of names including Pete Berry, Jay Smith, James Smith, Dr James Smith, Dr Jonathan Johns and Taz Keady his lies were extravagant – but convincing.
The bizarre stories he told loved-up girlfriends to rip them off included claiming friends were trapped on a mountain in the Himalayas and needed £11,000 for a rescue.
Women from all over the world contacted investigators when his lies caught up with him – each sharing the same story: of being duped into a whirlwind relationship, then left heartbroken and debt-ridden.
But the internet seducer's motives have always baffled police.
He grew up in a happy home and enjoyed genuine talent – one which took him all over the globe as he broke world sailing records with the stars.
By 1999, he was a well-known figure in the sailing community and used his contacts to scam an American sail-making company out of thousands of pounds.
He set a new world record in May 2001, skippering the Netergy.com trimaran from Plymouth to La Rochelle, in France, ten hours faster than anyone before him.
A year later, he helped smash his own record by sailing the route with late American adventurer Steve Fossett on the entrepreneur's £8M PlayStation maxi-catamaran – a record that still stands.
In May 2001 he posed as an investment banker to trick a Dundee love interest into handing him her credit card and flat keys.
When he fled with her cash, possessions and car she began a crusade to find other victims – and unearthed 15 women from as far afield as USA, Singapore, Holland and the Czech Republic.
Now going by the name John 'Taz' Keady he landed a job as a photographer in Plymouth, Devon, but continued to target women online and, even after his initial arrest, conned a woman out of £35,000.