'But where are you? You said you'd be home to take our daughter swimming today,' I said trying to keep the anger from my voice.
'Something 's come up, stop nagging me,' my partner, Zak, 32, muttered down the line, before hanging up.
Packing up the towels and swimming costumes, I got my little girl, Larenza, nine, ready and in the car.
'She is not going to miss out because of him,' I fumed silently to myself.
Zak and I had been together since school, he'd always been a great boyfriend and dad – we'd even bought a house together – but he'd started going of the rails a bit and I'd been powerless to stop him.
'He just stays out all the time, god knows what he's doing,' I fumed to my mum Julie, 57.
'He's not good for you right now, he needs to get himself sorted out if you ask me,' she replied, unamused.
My mum was no stranger to my rants about Zak, his behaviour had been spiralling for years but like a mug, I always forgave him.
I'd even caught him kissing a family friend on a night out to celebrate a promotion at work, but he'd managed to talk his way out of it.
I'd heard from friends that he was becoming dependent on booze and possibly harder stuff too – which is why he was behaving erratically – but he wouldn't let me try and help and so there wasn't much more I could do.
'Sometimes I feel like a single mum, I can't remember the last time we were all in the house together, like a normal family,' I text him one weekend when once again, he'd not come home.
As expected, he read it and just didn't reply.
Despite being annoyed with him I did love Zak and I held out hope that we'd be able to sort things out one day once he'd given up his partying ways.
But things took a real turn for the worst when I found out that he'd been using money from our joint account – without telling me.
'That money was meant for our child and our future!' I raged when he finally skulked home one Sunday night.
'I'll replace it,' was the best he could manage before passing out on the sofa.
The next day, I packed our bags and went to live with my mum.
As much as I hated having to drag my little girl away from her family home, it was for the best.
'It's the final straw, I can't let him get away with this anymore,' I fumed to my mum once Lorenza was in bed that night.
Over the next few days, Zak tried in vain to contact me, begging me to forgive him, but I refused.
'I really have had enough, I'm going to be strong this time,' I decided, steeling myself.
A few weeks later I was having a cuppa and a slice of cake over at Zak's grandparents' house, in nearby Illogan, Cornwall– as we would do regularly so they could see Lorenza – when Zak text me.
I'd been ignoring his pleading messages all day so just glanced at the text to check it was nothing serious…
'Guess who's got your car? Look out the window,' it read.
Fuming, I flung the curtains open wider to see him sat in my car at the bottom of their drive.
He looked really smug.
Desperate to keep my cool in front of my daughter I calmly closed the curtains again, picked up my mobile, walked from the room and called 999.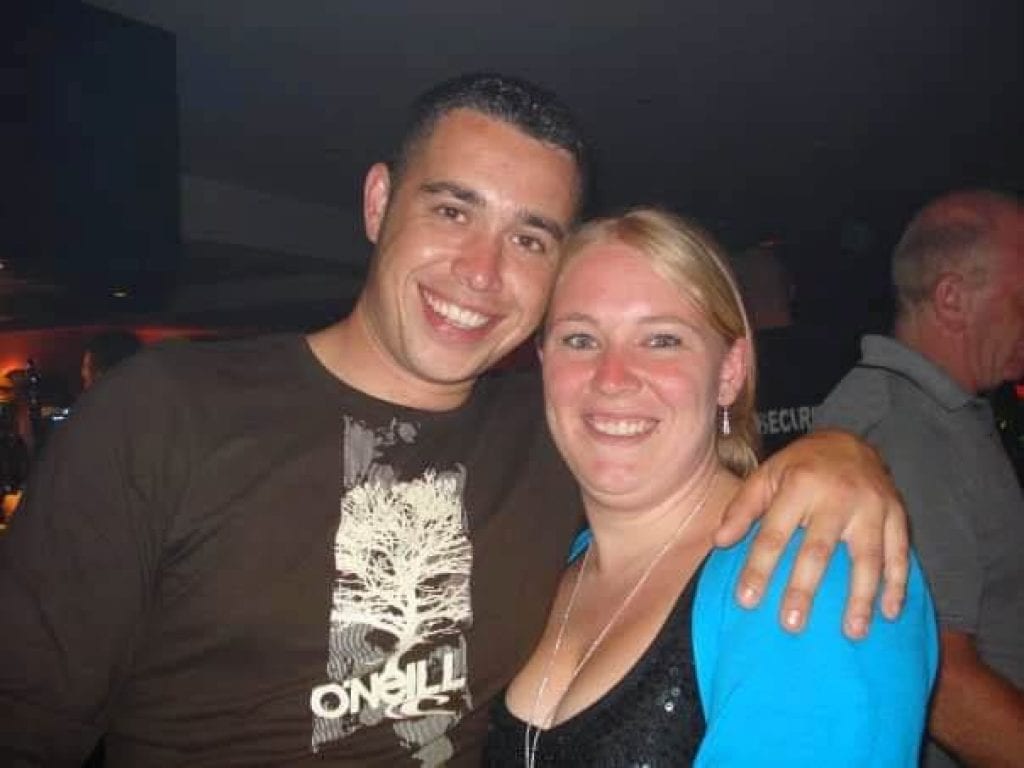 The police arrested him later that day and he was given a fine in court along with a community order for driving whilst banned and taking a vehicle without consent on November 15th 2018 at Truro Magistrates Court.
After that he went quiet for a bit until I began to hear from him begging me not to 'split our family' apart for Christmas.
'He's pulling on my heart strings, he knows I love the festive period,' I confided in my mum after showing her the string of texts.
After days of messaging back and forth, I finally agreed to go home but only under certain conditions.
'So you'll be able to stick to the new rules?' I asked, unconvinced on our first night back in the house.
'Of course I will, and I'm just about to whip up a spag bol so you two can put your feet up,' Zak promised, leaning in to give me a kiss.
And for a few months it really was bliss – it was the homely family like that I'd always dreamed of.
Christmas was gorgeous and we even got a new kitten for Lorenza to have as her own.
The beginning of 2019 started just as well, Zak was in every weekend, taking Lorenza to all her classes, cooking and helping me clean and going to work on time every day.
'I'm even getting help for my partying and boozing,' he told me proudly after coming back from a meeting at the community centre one evening.
I finally felt myself relax a bit and started to hope that maybe the perfect ending could be mine after all.
The day of Lorenza's 9th birthday came around and I had everything ready for her to have a super special morning.
'Right so if you take her in the presents, I'll follow with the cake and candles?' I chatted away, planning it all out.
But instead of joining in Zak just looked at me blankly.
'I've met someone else sorry; I'm going to live with her now,' he told me bluntly before picking up some packed bags that I'd not noticed under the table – and walking out the door.
Stunned it took me a few minutes to get my breathing under control.
I struggled through the rest of the day but felt utterly heartbroken.
'On his own daughter's birthday! Why would he do this today?' I raged later that night on the phone to my mum.
'He is no good for you, you deserve the world darling,' she said sounding tearful herself.
Around Easter time I got home one afternoon to find the backdoor had been forced open and quickly found Zak sitting in the living room.
'You have to take me back, I can't live without you, don't say no or I'll hurt myself,' he screeched.
Worried for his safety I let him stay, petrified of what he'd do if I didn't.
I knew my mum would disapprove but I didn't know what else to do.
'You have to come, it's a family gathering in her memory, the family will expect you to be there,' he begged me the following week after his aunt had passed away.
'I will come of course – as long as there is no funny business,' I promised him.
And true to my word I went to the wake which was being held in his family's garden.
It was lovely to see everyone and to remember all the good times we'd had with his lovely auntie.
But before long Zak, who'd had some beers, was demanding that I leave with him.
'No I'm happy here for now thanks, I'm not leaving with you,' I said, determined to stand my ground.
'Come now or I will not be responsible for my actions,' he screamed, in front of everyone.
'No Zak, this is not how you win me back. I'm not coming!' I told him calmly.
Before I knew it he'd rushed off – and then the stream of text messages came.
'I'll set our house on fire if you don't come home now,' he threatened.
I tried my best to ignore the messages but I was worried as he'd been so erratic.
A few of his family members even drove over to our house to check that he wasn't actually going through with it.
'Nah, he's all talk,' they reassured me on his return.
But the texts kept coming and they were becoming more chilling by the minute.
'Look see the light, I warned you' and 'there she goes, goodbye,' was the last one I read before deciding to go after him.
'I know he wouldn't actually do anything to out house,' I reasoned.
His uncle drove me up to our road so I could try and calm him down but as I was approaching our street I spotted him, covered in what looked like black tar with a crazed look in his eyes.
It was a warm day and with the windows down I could smell some sort of burning compost…
Suddenly I put two and two together just as we rounded the corner to see our lovely house ablaze.
'What has he done?' I shrieked, desperately.
Thinking of our cats, and our daughters' new kitten inside I tried to run in but his uncle stopped me before I reached the door.
My brain could barely compute what it was seeing and that Zak could actually be responsible.
Neighbours were already coming out of their houses as the fire was speeding down the road fast due to the wind speed.
I heard a commotion as my mum came tearing down the road in tears… thinking I was inside.
'I thought I'd lost you,' she wept as we watched the house crumble in the flames.
The next few hours and days were like a blur mixed with a nightmare.
Our neighbours had lost everything as well as us – he'd caused over £100,000 worth of damage in all.
Our lovely cats, Soots and Ginge, were never found alive.
It was too big to comprehend.
I heard that Zak was arrested not long after setting the fire as he'd gone to the local pub to brag about 'doing something stupid.'
The next time I saw him was in court where he sat in the dock with not a shred of remorse.
It made me laugh that his new girlfriend was there supporting him too – if she only knew the half of it.
Zak was eventually sentenced to six years after admitting to arson and being reckless to whether life is endangered at Truro Crown Court on July 19th 2019.
Since the fire I have been trying to re-build my life, but it's hard.
My insurance company have refused to pay out for anything due to Zak being the policy holder and him being solely responsible for the fire.
The worst bit is that my darling little girl has lost her home and her sense of stability, but I refuse to let this break me.
My mum and dad have been incredible and have supported us every step of the way.
I've met a really lovely man that I knew at school and we're building a lovely life together from scratch.
He's incredible with Lorenza and is helping me work through the trust issues I'm now facing after being with Zak for so long.
The fire nearly destroyed my whole life, but the fire in my belly to get things back on track will not be extinguished that easily.