An adorable five-year-old girl has issued a heartfelt plea on Facebook – urging people to pick up litter.
Florence Parsons and her little brother Harry, three, take to streets and beaches every few days in a bid to clean up their home town.
In a video posted online, the bubbly youngster asks everyone – "nannies, granddads, dads, mums, children, teenagers and grandpas" – to get involved.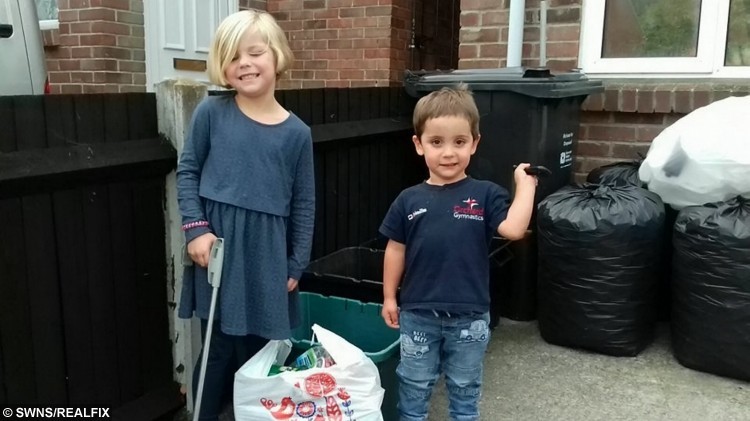 She says: "I really want to do them a message.
"No excuses actually. It's really important to get beaches done or street cleans.
"If you can get to the beach it's fine, good, get to that and tidy up some rubbish.
"If you can't, just do a street clean and thank you for having no excuses. The end."
The cute clip, which was posted on a Facebook page about Florence's love of litter-picking, run by her parents, has racked up hundreds of views.
Florence's mum Jude Parsons, 40, of Yeovil, Somerset, said: "It all started in the summer after a two-minute beach clean in Bude.
"Her brother Harry also goes with us. They love it.
"We try to get out every few days even if its just a litter pick on the way to the shops, library or park."
Florence, who is home-schooled, was recognised for her street-cleaning efforts in a ceremony at the Yeovil in Bloom awards on Saturday.