In a touching tale of selfless sacrifice, two schoolgirls have given up their free time to raise money to buy a disabled five-year-old a specially adapted bike.
While their pals were out playing, inspirational 11-year-olds Mollie Lyon and Caitlyn Docherty were doing charity bike rides and hosting fundraising football matches to help out little Declan Shillito.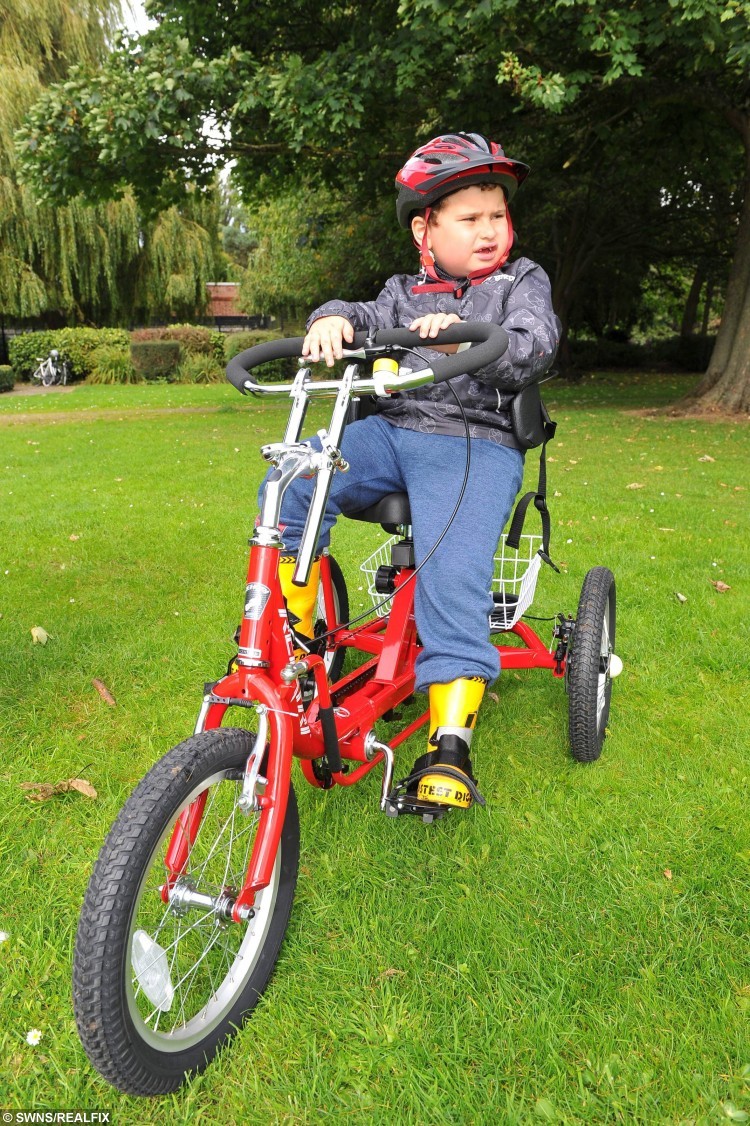 Declan, who suffers from a developmental growth disorder, has never had a bike before – and was over the moon when the girls presented him with his very own wheels, worth £915.
The girls raised an impressive total of £1,139.15, and will donate the rest of the money to the All Ride charity – which provides bikes and cycling facilities for disabled children.
Schoolgirl Mollie said: "We know Declan because he goes to school with my brother.
"Me and Caitlyn enjoy cycling so much that we wanted Declan to be able to enjoy it, too. So we wanted to help get Declan a bike."
Declan's overjoyed mum, Claire, said: "I couldn't believe the smile on Declan's face when he saw it.
"The girls are little heroes and I can't thank them enough. They will both have bright futures.
"I'm happy because now Declan will be able to go out and cycle with friends from school and not be inside all the time. He will be able to have more of a social life."
Chuffed Claire said her son has the mental age of boy who is 18 months old, but in a five-year-old's body.
She explained: "He can't talk, and he can't walk, but he looks completely normal otherwise.
"When I take him out in his buggy, people comment that he's too old to be in one, because they can't tell he's disabled.
The bike is designed with a handle on the back, which allows Claire to steer for her lad if need be.
The pair raised the money with a 16-mile bike ride and cake sales. They also held a charity football match, as well as a raffle, with prizes including a scooter, a signed Hull City football and a signed Hull Kingston Rovers ball.
Mollie's proud mum, Melanie, said: "It was so brilliant seeing Declan with this incredible smile.
"He was having so much fun."
The girls have by since been contacted the Society of Men In Charitable Endeavour (Mice), which has also offered to make future donations to their fundraising. Wheel Chair Sports Hull also donated £100.