Listening closely to a tiny heartbeat pumping away, I looked at the monitor and watched as my unborn baby wriggled away.
I was 20 weeks into my pregnancy, and my unborn son was looking like the healthy and happy baby I had always dreamed of.
'I'm your mummy,' I whispered to the screen, thrilled at the thought of having another child.
'He's lying in a funny position, but it all looks good to me,' the sonographer reassured me.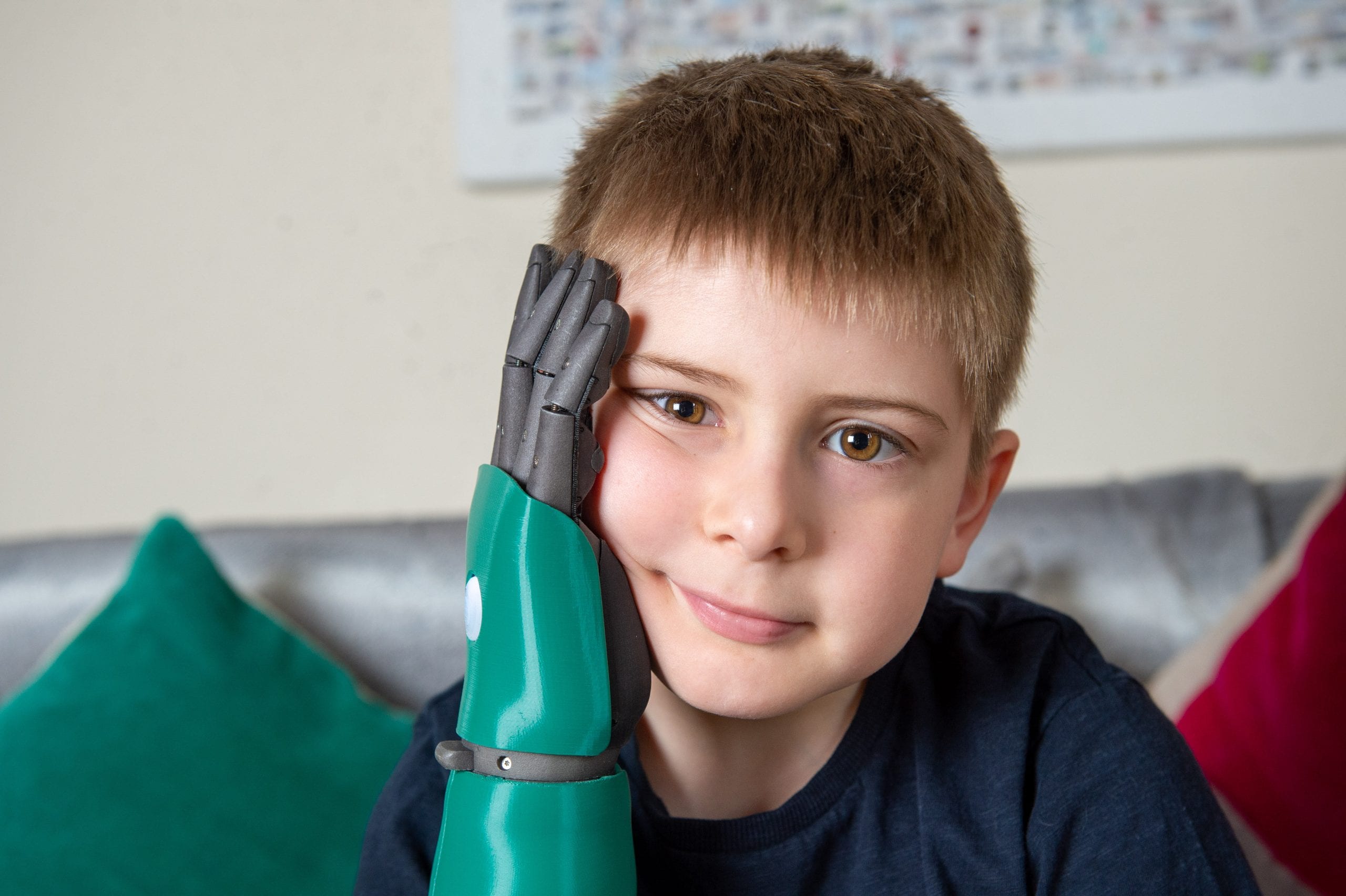 My daughter, Molly, then five, was in the hospital with me, running around in circles with excitement.
'Come and look at your baby brother,' I told her.
My pregnancy went swimmingly, with no hiccups at all.
And 17 weeks later, my water broke on the 30th March 2011.
'He's coming!' I puffed, through deep breaths, to Molly, as we called an ambulance and got ready for the new addition to our family of two.
The pregnancy had been textbook so far – the only hiccup being that my boy was three weeks early.
'I can't wait to meet him,' Molly cried, tugging on my hand as the ambulance headed to the Royal Berkshire Hospital.
And after many long, exasperating hours of pushing, my 5lb 15oz bundle of joy arrived – we named him Freddie.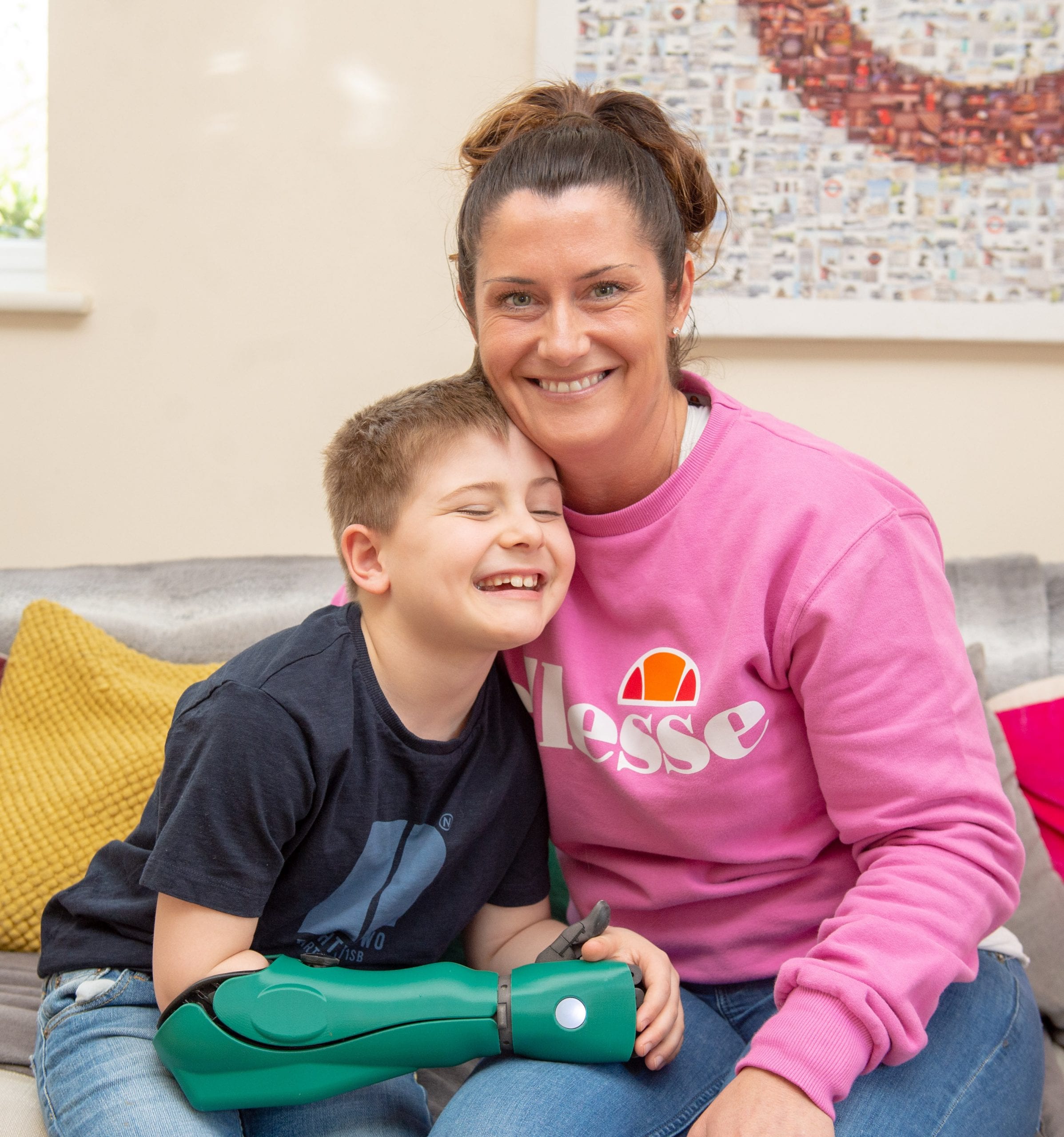 But despite the euphoria I was feeling after hearing my boy cry for the first time, the midwife's face incited panic.
'Oh god,' she said from the back of the room.
'What is it?' I cried, needing to know that Freddie was all safe and in one piece.
'Well, look,' she said.
As she handed me over my newborn son, he was perfect, except for one thing – Freddie was missing a hand.
His arm finished at his wrist, leaving a stub with fingernails and tiny nibs of what would-be fingers.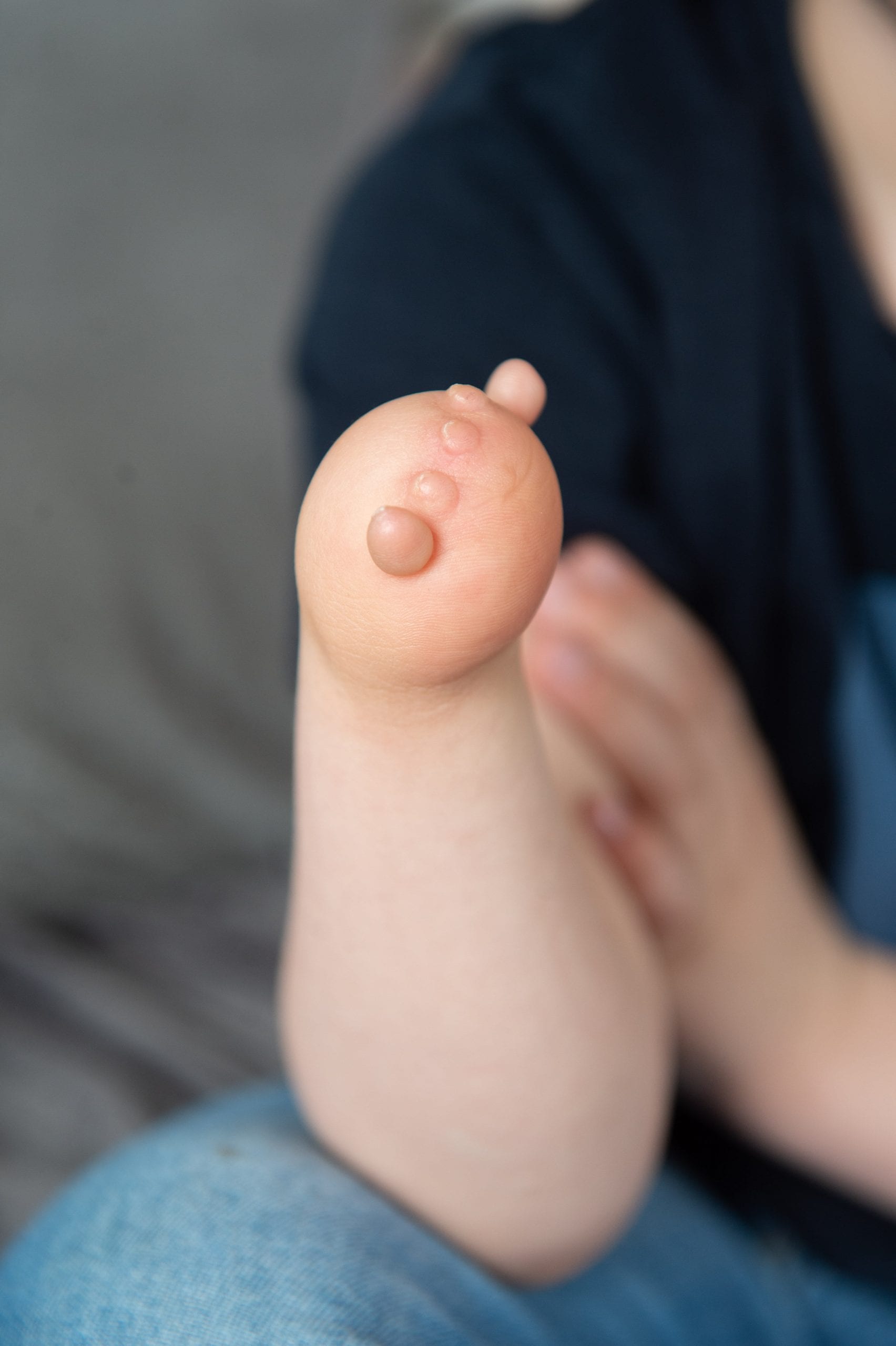 I was shocked, but the medics surrounding me quickly assured me that his lack of limb wouldn't mean any health issues for Freddie at all.
'It's just a defect, not something that will keep causing him problems. Sometimes these things happen, because when they're growing in the womb, a blood clot can form during a growth spurt,' they explained.
She went on to say that when Freddie was growing, the blot clot from the sudden growth spurt can prevent blood going to one region, in his case his hand.
It wouldn't harm him, just mean he was one hand down.
'If he was turned in a funny position in his scan, the sonographer might've missed it,' she said.
I thought back to Freddie's 20 week appointment – he looked happy and healthy, but he was on his side.
'As long as everything else is fine, I really don't mind. He's my little man and he's perfect,' I announced to the room, knowing Freddie would be a gift no matter what.
And a gift he was – once Freddie was home safe and sound, he flourished like every other child.
Molly loved her little brother, and barely even noticed something was missing.
Freddie was just a baby, and babies don't use their hands much – he was crawling, exploring and doing everything at the same rate as Molly did when she was his age.
When he got to about six months, I considered getting him some sort of prosthetic limb.
I found a local orthopaedic centre, and the NHS was able to pay for a brand new prosthetic hand for my boy – but there was one problem.
It couldn't move or bend at all, and looked like someone had stuck a large doll's hand at the end of Freddie's arm.
He tried to crawl around with it, but if anything it hindered more than helping him – so we carried on with just his stump, and life wasn't that difficult.
Only when Freddie became more active did problems properly appear.
'Mum,' he'd cry on the way home from school. 'I can't do the monkey bars with only one hand or cut my food properly at lunchtime, it's embarrassing.'
Hearing him say those words broke me – on the inside he was a normal healthy boy – but his physical disability was becoming an obstacle as he got older.
'We'll find you something better than what you had as a baby. Technology has changed a lot in seven years, maybe they have something for you now,' I assured him.
And, so began our limb-searching expedition.
We watched YouTube videos together every day after school showing adults with mechanical hands – like something out of Iron Man.
Freddie gasped when he saw them, but I told him not to get his hopes up and explained they might not make them for children yet.
After endless hours spent searching the web, one video caught both of our eyes in August 2019.
'First child with a bionic hand!' it was titled.
I was taken aback. I clicked on the link and it took me through to a page called Open Bionics – a technology company in Bristol.
They had helped a girl called Tilly become the first child to own a bionic arm – powered by the muscles and tendon in the stump.
'This is it,' I thought to myself. 'This is the answer that we have been looking for.'
Within a month, Freddie and I were stood in the waiting room of Open Bionics.
'Are you excited?' I asked him, mostly for my own sake.
I was so worried that this wouldn't be the dream day he had imagined, where he would be gifted a magic hand and he'd be a new boy.
'What if the model didn't work? What if he's too small?' I fretted.
But everything went smoothly.
The girl Tilly, from the video we had seen, was the pioneer for youth bionic arms.
If Freddie had one, his would work in exactly the same way – and he'd be the youngest person in the world to have a bionic arm at the age of eight.
He put a model arm on, and we were told that sensors inside of the model would pick up on his muscles, allowing the hand and fingers to move with them.
They worked it so that the hand could do a thumbs up, grip anything, punch, open and close fully.
A button which sat on top of a built-in wrist allowed Freddie to control what movement he wanted.
'It's amazing,' he cried.
And two days before his 8th birthday in March 2019, Freddie finally got the hand of his dreams.
He didn't even read the instructions, and put the hand on without a second thought.
Within seconds the fingers were jolting around and clutching the air.
Freddie spent the next few minutes understanding how much he needed to tense his muscles to get the right pressure, but he was a natural at it.
It might as well have been his biological hand.
Now, he can swing on the monkey bars as much as he likes, and is an expert at using his knife and fork.
'I can hold two things at the same time!' he told me excitedly.
He's even earned the nickname 'bionic boy' at school.
My little boy has always been a superhero in my eyes, but now to the rest of the world he looks the part too.