A couple branded "too fat to work" have celebrated losing weight by renewing their vows – after the husband collapsed at his original wedding reception.
Tubby Steve and Michelle Beer were accused of being benefits slobs after appearing on Channel 5 and claiming their weight prevented them from working.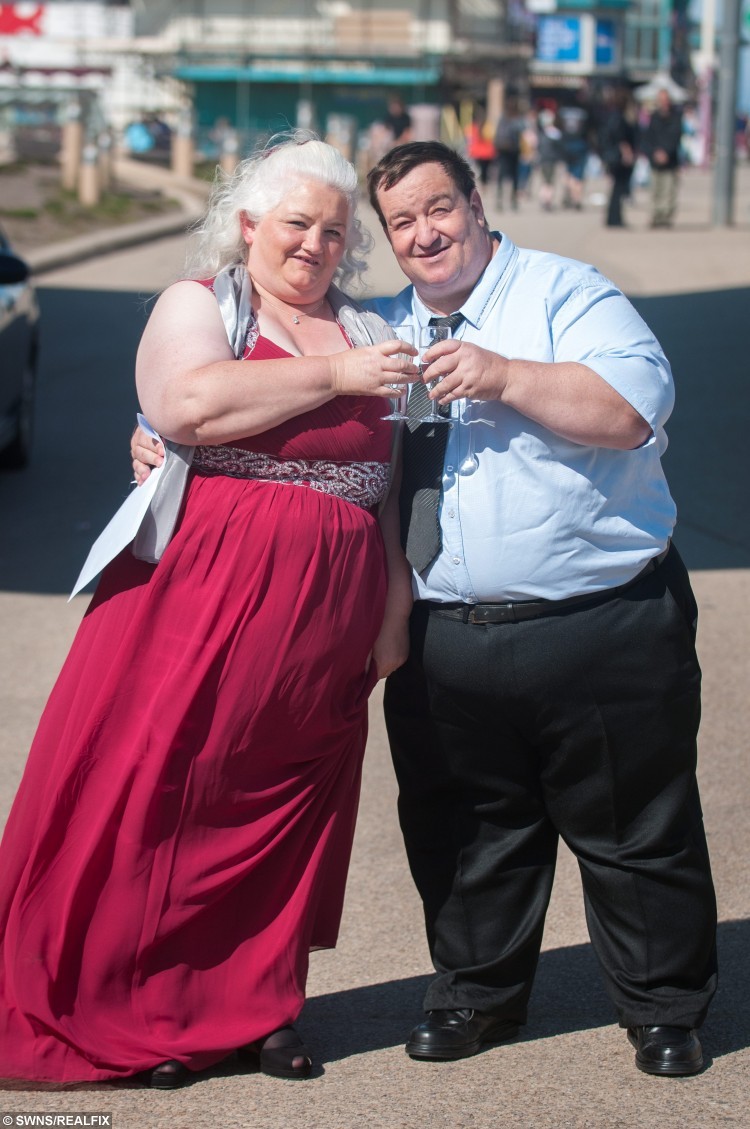 In the episode, Steve collapsed after he and Michelle tied the knot – and was later diagnosed with a life-threatening blood clot.
The couple have since taken part in a boot camp to help them lose weight and have shed 20 stone between them.
To celebrate their achievement, the pair have renewed their vows in Blackpool, Lancs.
Steve, who lives with his wife in Plymouth, Devon, said: "It's been really tough but we are trying to sort our lives our and start from the beginning.
"At my wedding, I was taken ill with a blood clot on my lung so after what we've done lately we thought we would renew our vows."
They are regular visitors to the resort and come every year to see friends.
The pair reaffirmed their love for each other at Festival House, on the Promenade, before a reception — including a "mostly healthy" buffet — at the Stanley Road Working Men's Club.
Steve added: "It was a really good ceremony — we were looked after very well."
Since returning home from their Fat Off, Fit On boot camp, the couple have kept up the hard work with five work-outs a week.
Steve, who is 5ft Sins tall, weighed in at 32 stone before he started exercising and according to his trainers could only stand for "few seconds" before he became breathless.
He now weighs 21 stone and has his sights set on his target weight of 12 stone.
Michelle has lost almost 10 stone since the start of the year and at 14 stone has just four more to shed before she reaches her target weight.
They attracted wide-spread criticism after their TV appearance for spending their benefits on their £3,000 wedding, the unemployed couple insist they are turning their lives around.
Steve said: "At least we are doing something about our lives and losing the weight to sort ourselves out.
"I am searching for employment at this moment in time."
Later this month, the couple plan to take part in the Great North Run, a half marathon in Newcastle.